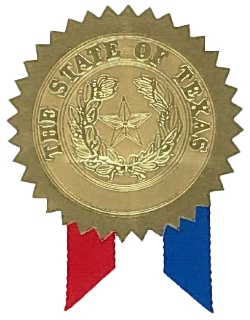 STATE OF TEXAS
OFFICE OF THE GOVERNOR
Across the state, public safety telecommunications act as our "unseen first responders," but these men and women continually serve our communities and help save lives every day. These professionals, which included 9-1-1 operators, dispatchers, and other communications specialists, answer calls for help and use their high-quality communication and and decision making skills address the needs of the caller according to the specific challenges raised by their emergency. Not only do they maintain the calm, professional, and disciplined demeanor that handling a 9-1-1 call requires, but these first responders also think and respond rapidly to crisis situations, and often lend a supporting voice to reassure frightened, and upset, and confused callers.
As we have faced the unprecedented challenges of the novel coronavirus (COVID-19) pandemic, public safety telecommunications have remained unwavering in their dedication to providing essential services to Texans in need during these difficult and distressing times. To address these needs, Texas has almost 600 public safety answering points where over 4,000 telecommunicators answer 9-1-1 calls, with a large percentage of those calls coming from wireless phones. The commission on State Emergency Communications works with telecommunications and local and state governments to ensure Texans have reliable access to emergency telecommunications services. Every year, the commission designates a week in April for an awareness campaign to highlight the main contributions and achievements of public safety telecommunications and their importance in the public safety framework of the Lone Star State.
At this time, I encourage all Texans to learn more about the vital role these professionals play in our everyday lives, and to extend their appreciation to public safety telecommunications. Their strength and expertise in times of crisis ensures Texans receive the help they need when they need it most.
Therefore, I, Greg Abbott, Governor of Texas, do hereby proclaim April 11-17, 2021, to be Public Safety Telecommunications Week  in Texas, and urge the appropriate recognition whereof. In official recognition whereof, I hereby affix my signature this the 5th day of March, 2021.